Best Places in Canada
From the cosmopolitan streets of Toronto to the peaks of the Canadian Rocky Mountains, our northern neighbor offers a diverse set of vacation destinations. It can be difficult to decide which one is perfect for your next getaway. This is why Travel News took into account several factors, such as affordability, entertainment options and the diversity of hotels and resorts, as well as user votes and expert opinions, to compile a list of the best places to visit in Canada. Vote for your favorite below to have your say in next year's list.
Jasper National Park
As the largest national park in the Canadian Rockies, Jasper is ripe for exploration. When you're not hiking through the Maligne Canyon, whitewater rafting on the Athabasca River or taking photos of Spirit Island, you can enjoy a bird's eye view of the beautiful scenery of the Jasper SkyTram. Keep your eyes open for the 53 species of mammals that inhabit this park.
Why Go To Jasper National Park
One of Canada's wildest places, Jasper National Park offers kaleidoscopic vistas at every turn. Travelers can marvel at many views as they hike from the peaks of Mount Edith Cavell to the caves of the Maligne Canyon. Located at the eastern end of Alberta, the park serves as a beacon for adventurers in the northern hemisphere. Jasper has the distinction of being the largest park in the Canadian Rockies and has been designated as part of a UNESCO World Heritage Site, along with Banff and a handful of additional parks. With more than 2.7 million acres of land to explore, travelers are sure to spot animals ranging from caribou to wolverines to moose.
The park offers all of the natural wonders you would expect, including mountains and rivers and even glaciers, but the town of Jasper elevates the possibilities of the park. In addition to serving as a convenient base camp, Jasper offers a variety of tours and excursions for travelers. Not to mention that winter in Jasper means that travelers can enjoy cold weather activities like skiing in the Marmot Basin or snowshoeing through the hinterland. No matter the season, there is always a reason to visit Jasper.
Banff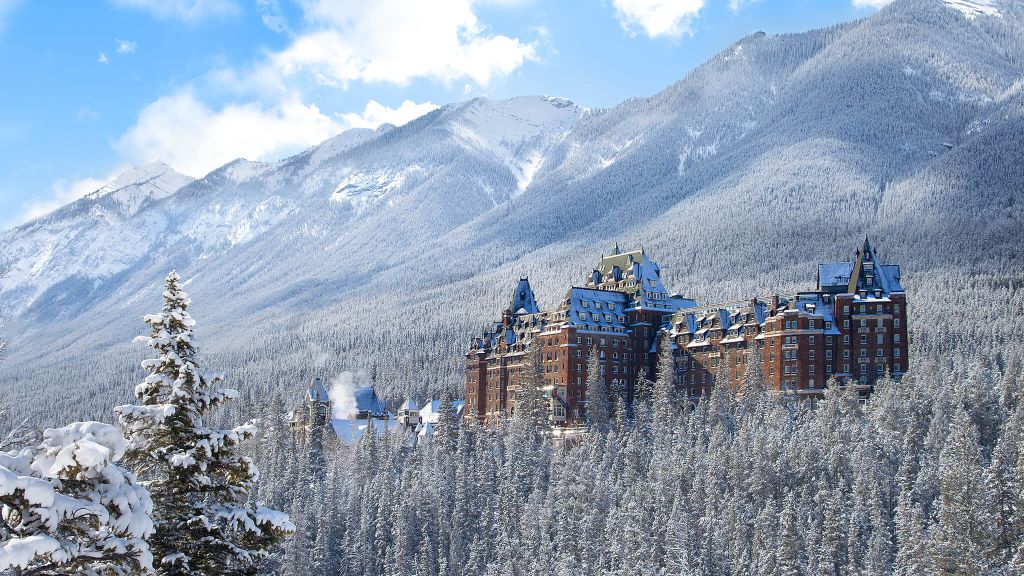 Nestled in the foothills of the Canadian Rockies, this small mountain town in Alberta appeals to both nature and luxury enthusiasts. Visitors can spend their days skiing or hiking in Banff National Park and floating on the Bow River before retiring to one of the many lavish hotels for a spa treatment. Day trips to the Columbia Icefield and Moraine Lake are also popular.
Why Go To Banff
If you can't wait to experience the lifestyle of a Swiss ski village, but don't want to spend money on a transatlantic flight, consider Banff. Thanks to its location in the heart of the Canadian Rockies near the southeast border of Banff National Park – Canada's first national park – making trips here will not only decrease your flight time from the United States, but also your expenses ( although only marginally). Banff is for intrepid explorers who prefer to end the day in a nice hotel rather than roughing up the campgrounds (however, there are plenty too). There is no shortage of adventure possibilities, so choose your sport: descend Mount Norquay, hike to the huge freestanding limestone pillars known as Hoodoos, "climb" on the face of Stoney Squaw Mountain or do cycling along Healy Creek. When you are exhausted, retire to your comfortable (and warm) resort and fill yourself with a good portion of bison meat.
Niagara Falls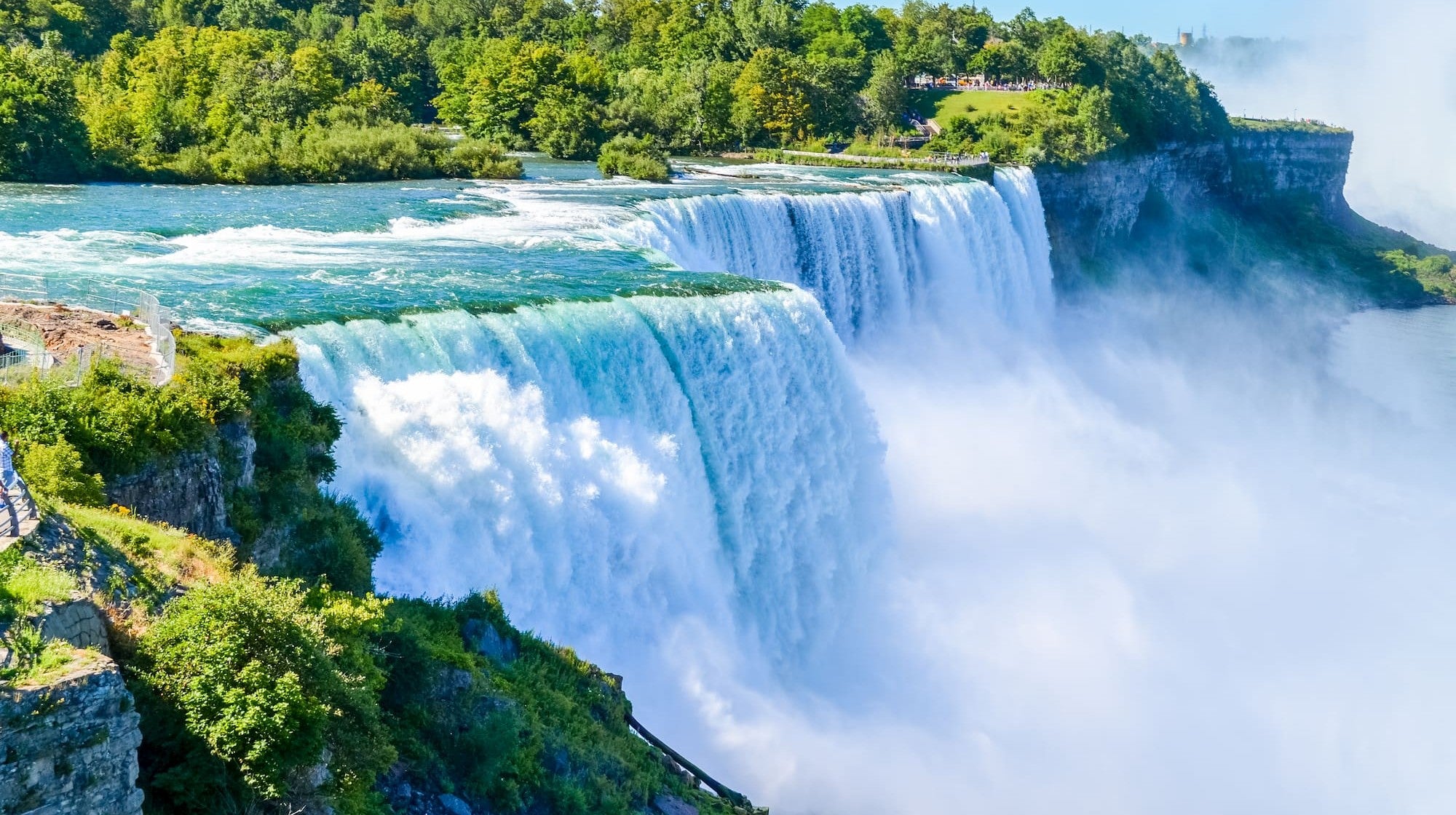 Travel here to view and capture photos of the iconic natural attraction. Climb aboard a Maid of the Mist boat to admire (and feel) the power of the falls up close. After fully absorbing yourself, explore the other main attractions in the area, such as the Niagara Glen Nature Reserve, which offers a variety of hiking trails. When you've had your fill of nature, go to the nearby cellars or test Lady Luck in the casinos.
Why Go To Niagara Falls
It's not hard to understand why many consider Niagara Falls to be one of the greatest natural wonders in the world. Or why it has been the site of some incredible (and now illegal) antics over the years. The second you see the gigantic Niagara River rumble towards a 188-foot waterfall at around 20 to 30 (and up to 68) mph, your mouth will fall. The speed at which the river falls creates a misty fog and an unmistakable roar heard for miles. From above, the crowd flocks to the railings to feel the mist on their faces. As you follow the path of the water down, the boats, platforms and observation decks support visitors dressed in colorful poncho.
Over the years, Niagara has moved from a classic honeymoon location to a cheese honeymoon location, and now it's a strange mix of the two. In addition to the superb waterfalls, there is a large concentration of fast wedding chapels and backlit neon hotels. But walking through the ice wine vineyards of the neighboring Inniskillin winery is truly romantic, as is enjoying the lush scenery of the Niagara Parks botanical gardens. So hop aboard the two-seater with someone special or take your family in the minivan and take a spectacular trip to the majestic Niagara Falls.
Vancouver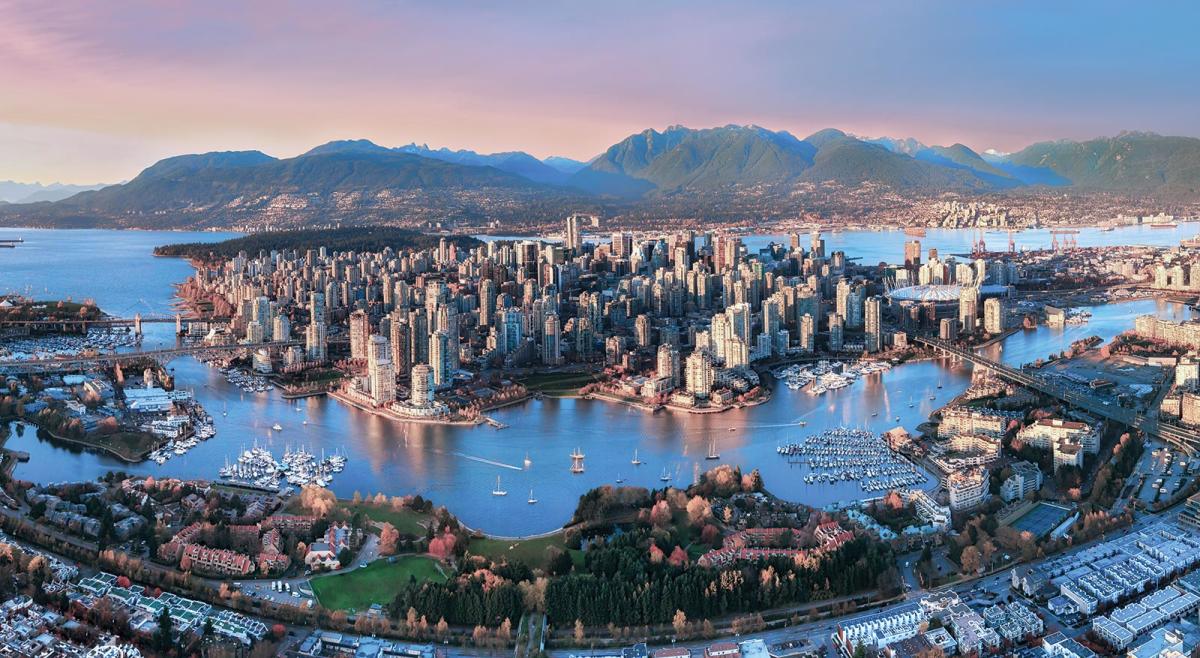 A trip to Vancouver involves embracing the outdoors. Vancouverites spend their days skiing on Grouse Mountain, swimming on Kitsilano Beach and strolling in vast Stanley Park. In addition, Vancouver offers many cultural attractions, including museums and outdoor markets (Granville Island is a must). If you're not afraid of heights, head about 8 km north of downtown to the Capilano Suspension Bridge, which straddles 230 feet over the Capilano River.
Why Go To Vancouver
Even by North American standards, Vancouver is a young city. But what it lacks in history, it makes up for in the sets. Surrounded by mountains and beaches, Vancouver is both an urban and natural playground: its chic atmosphere, its fashion boutiques and its taste for health-conscious food have earned it the nickname "Hollywood North". Located almost 1,300 miles north of its namesake nickname, Vancouver and its breathtaking backdrop have been the setting for a multitude of popular TV shows and great movies, so don't be surprised if you recognize landmarks of your favorite scenes or come across a production in progress.
But this muffle-shaped city at the western end of Canada attracts more than pop culture addicts. Hiking, mountain biking, kayaking, white water rafting and skiing will invite your adventurous side. Do you want rest and relaxation? Try lounging along the 18 kilometers of beaches or in one of the many parks. In cold weather, you can dive into one of the top museums or swing your kids on one of the family attractions, like Granville Island or the Capilano Suspension Bridge. When you add great shopping, dining and nightlife scenes to the mix, you'll see why many are praising Vancouver as a must-see getaway for the multifaceted traveler.
Victoria and Vancouver Island
While Montreal and Quebec honor Canada's French roots, Victoria pays tribute to the country's British heritage. Many visit the capital of British Columbia for afternoon tea, a tour of the Parliament Buildings or a history lesson at the Royal British Columbia Museum. Others are interested in sampling Vancouver Island wineries. Meanwhile, animal lovers appreciate the abundance of marine life that inhabits the waters surrounding Victoria. In fact, there are more than 80 orcas in Victoria waters.
Why Go To Victoria and Vancouver Island
While it's only a 90-minute ferry ride from bustling Vancouver, the capital of British Columbia could just as well be a world apart. Adopting the opposite approach from her young neighbor, Victoria exudes a more picturesque atmosphere. Resting on the southern tip of Vancouver Island, this relatively small city remains deeply rooted in its colonial past, savoring typical British traditions like afternoon tea at the Fairmont Empress and a pint at the pub. But that does not mean that this destination is strictly reserved for anglophiles. Despite its nostalgic tendencies, this city attracts a variety of travelers with excellent museums celebrating its Aboriginal heritage, charming architecture and fantastic views of the harbor (often interrupted by the coating of a whale).
But don't limit yourself to the Inner Harbor (admittedly kitschy) – there's a lot more to this area than well-tended gardens and afternoon tea. Vancouver Island is also known for its extensive beaches and green vineyards. From downtown Victoria, head to Sooke – a lively boating and fishing town – or head to the Cowichan Valley, where you'll find rows of vines laden with grapes. Be sure to bring your camera as the scenery will delight even the most jaded traveler.
Prince Edward Island
Home to green hills, red sandstone cliffs and a delicious abundance of seafood, Prince Edward Island is the perfect place to travel for a relaxing respite from more adventure-oriented Canadian destinations. When you don't like the beach, perfect your swing on one of the island's golf courses. And be sure to keep an eye out for the adorable PEI harp seals.
Quebec City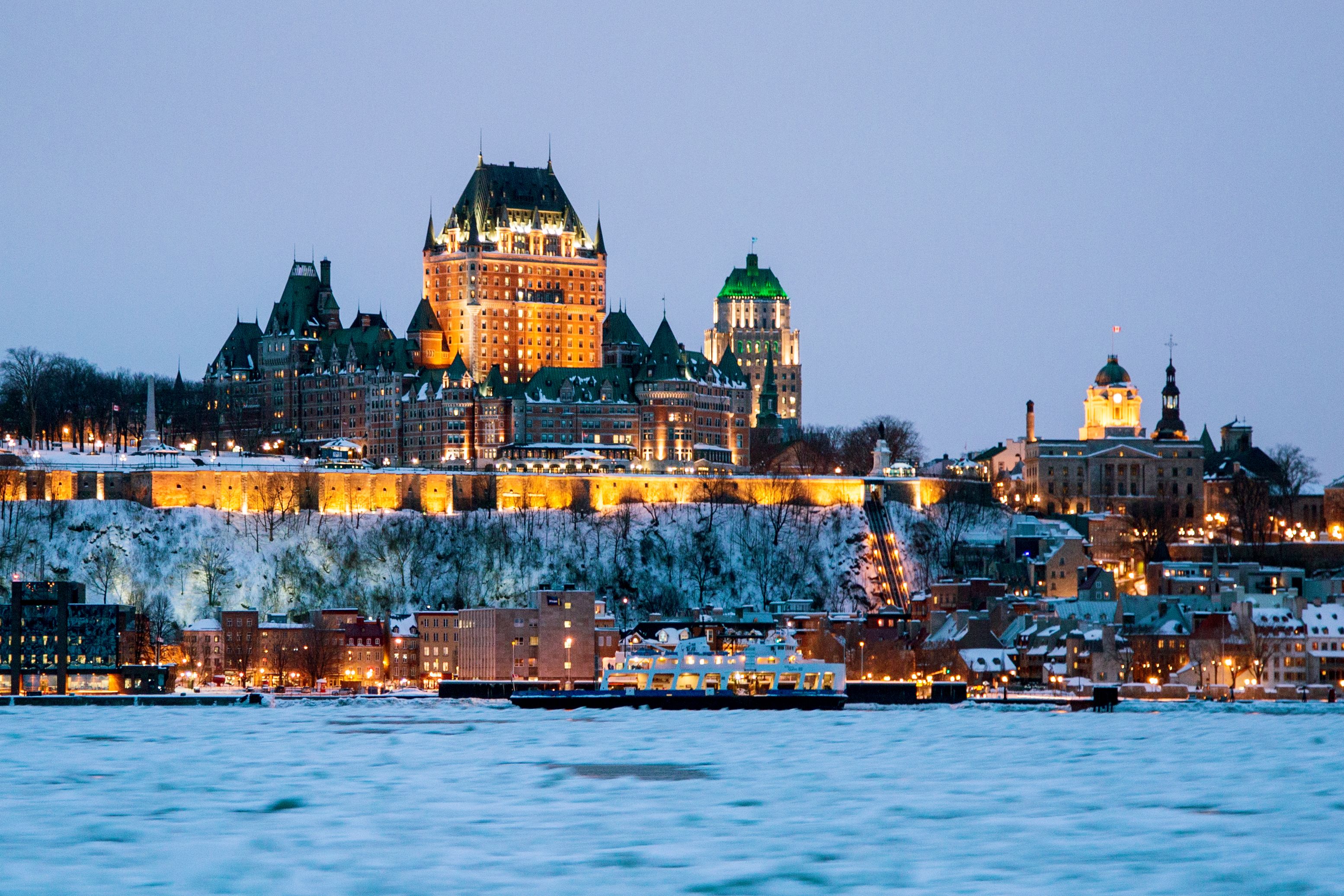 A trip to Europe may not be within your budget, but a visit to Quebec could be. This Canadian city captivates its visitors with the 17th and 18th century buildings that make up Old Quebec – a UNESCO World Heritage Site. Meanwhile, the aromas of freshly baked bread and espresso coffee fill the cobbled streets of Quartier Petit-Champlain with the essence of Paris.
Why Go To Quebec City
The view of winding cobbled streets and imposing cathedrals; the noise of French jokes and "Oohs" from tourists the smell of fresh bread and spicy cheese; the taste of creamy latte coffees and butter croissants. All your senses agree: you are in France. But they are wrong: you are in Quebec.
Quebec – the capital of the Canadian province, Quebec – has long remained in the shadow of its neighbor, Montreal, but the celebration of its 400th anniversary in 2008 has propelled Quebec City to the fore. Since then, travelers have flocked here to discover for themselves the charm of this UNESCO World Heritage site. Cradle of New France, Quebec continues to support the culture of its homeland. Crossing the fortified walls of Old Quebec, you will discover a world straight out of European painting: 17th and 18th century buildings sheltering bakers, bistros and shops, while cobbled squares are drowned by a sea of ​​table's coffee. And at every corner, a piece of Quebec's rich heritage is waiting to be discovered.
Whistler
Take an adventure trip a notch with a visit to Whistler. This Canadian resort has everything from skiing and snowboarding to bobsledding and bungee jumping. Travelers can spend their free time in the village of Whistler to enjoy the après-ski scene or stroll through Whistler Olympic Plaza. Meanwhile, warm weather visitors can explore Brandywine Falls Provincial Park, home to the 230-foot waterfall from which the park takes its name.
Why Go To Whistler
Snowy peaks and steep slopes; sparkling lakes and gushing waterfalls; challenging hiking trails and inviting restaurants – Whistler's offerings are suitable for every season. However, its most popular attraction is Whistler Blackcomb, and why not? This huge resort spans over 8,100 acres of land, sees nearly 40 feet of snow a year, and has some of the most active après-ski spots in North America. The entire city, which is located approximately 75 miles north of Vancouver, embodies the ski-chic atmosphere, hosting dozens of ski and snowboard competitions and festivals each year. Whistler continues to buzz during the warmer months, when more outdoor enthusiasts come to play. Visitors can try bobsleighing, or go hiking and biking in the mountains. And those who come to town looking for photo shoots will find many. The coast mountains provide the perfect backdrop: you'll find the best views on a ride on the PEAK 2 PEAK gondola, which spans the Whistler and Blackcomb mountains.
While Whistler is a great vacation spot for the active types, the milder travelers will appreciate the area's museums and art galleries which are brimming with informative exhibits. In addition, the city offers family activities and attractions such as ice skating, summer concerts and the Whistler Sliding Center, as well as numerous shopping options and a deluge of restaurants. With immaculate ski spots and lots of outdoor activities, you will understand why so many people just want to take their gear and get to Whistler.
Toronto
"Big" doesn't even begin to describe this city in Ontario. With cultural pockets like Greektown, Little India and Koreatown within the city limits, Toronto has the capacity to transport visitors around the world. Take advantage of all of this by going up to the 1,815-foot-tall CN Tower or live a Canadian experience at the Hockey Hall of Fame. Then, head to the Saint-Laurent market to taste gourmet treats.
Why Go To Toronto
Toronto is as cosmopolitan as possible. For newcomers, Toronto may seem like just another big city. The city center is dotted with skyscrapers, the city streets are full of people on the move and the public transportation system is top notch. But lift the hood of Canada's largest city and you will find that there is more to see than an incredible skyline. Toronto is considered one of the most culturally diverse cities in the world, with more than half of the population born outside the city. Toronto is home to 200 ethnic groups who speak over 140 different languages, making this Ontario destination its world of its own. With Greektown, Little Italy, Koreatown and Chinatown within the city limits, travelers may feel like they have seen more than two countries after a visit to Toronto.
The city is also home to one of the tallest free-standing towers in the world, the CN Tower, and the world's largest underground shopping mall, PATH. But in addition to visiting its biggest attractions, Toronto should be experienced like any other big city: sip a cocktail in a corner restaurant, browse multicultural shops in eccentric neighborhoods and get on and off the metro for one night. in the city.
Cape Breton Highlands National Park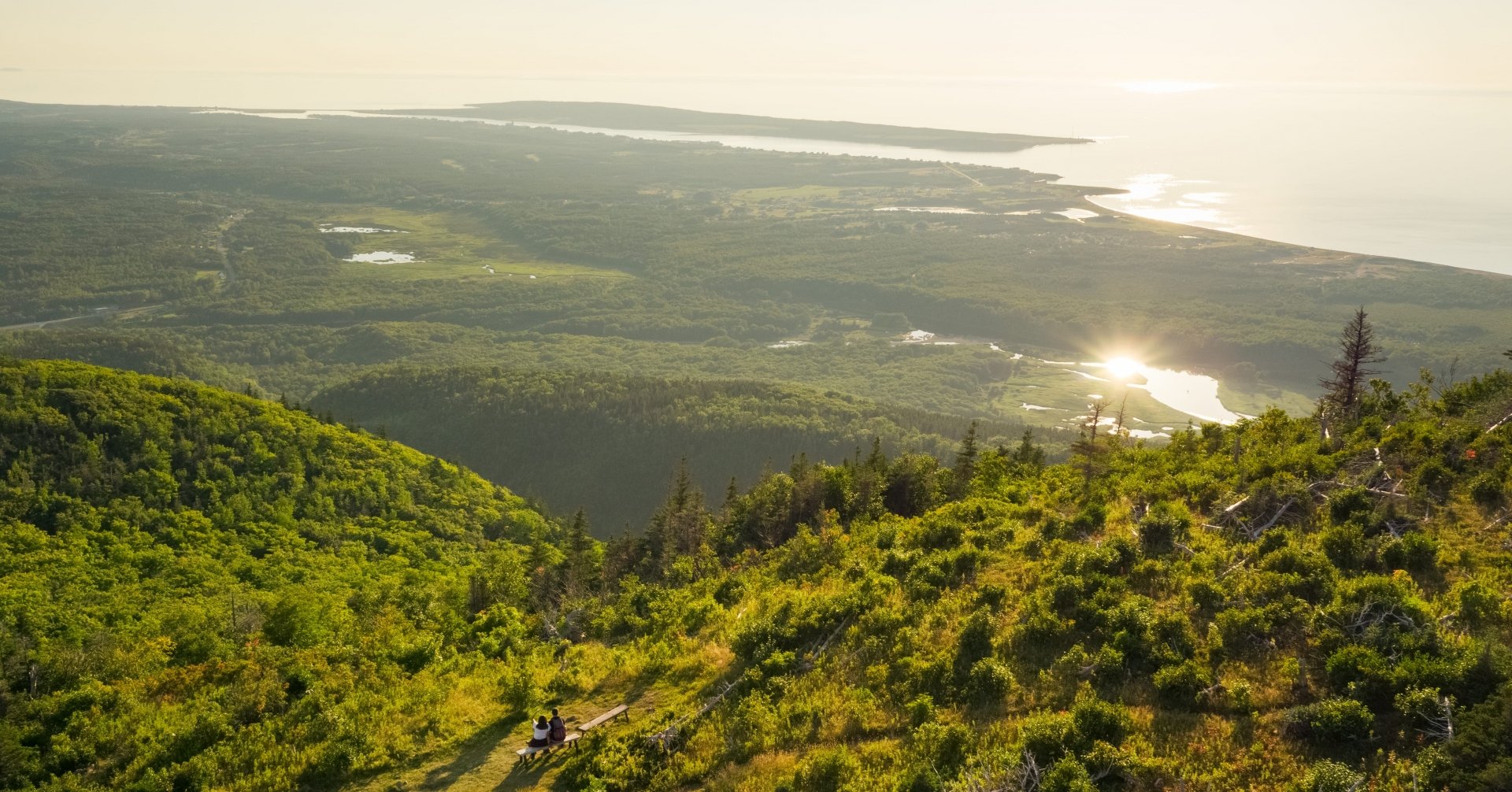 The star of this national park on Cape Breton Island in Nova Scotia is the famous Cabot Trail – a third of which runs through the park. Along the winding highway – considered one of the most scenic routes in the world – you will pass wooded river canyons, rural fishing villages and many vantage points to admire the scenery. Do you prefer to explore the park with your own feet? There are 26 hiking trails to choose from.
Gros Morne National Park
This UNESCO World Heritage Site encompasses nearly 448,000 acres on the west coast of Newfoundland. Its main activity is undoubtedly hiking in the Tablelands. Here, you will cross the exposed mantle of earth, a rust-colored landscape created millions of years ago by a collision of tectonic plates. Equally impressive: a boat ride through Western Brook Pond, which is a landlocked fjord carved by a glacier with cascading waterfalls measuring 2,000 feet.
Kluane National Park and Reserve
Calling for adventure travelers: Kluane National Park and Preserve is home to Canada's highest peak (Mount Logan), the largest icefield in the country and the continent's most diverse grizzly bear population. Located in the southwest corner of the Yukon, the park attracts intrepid explorers with rafting trips on the Alsek River, multi-day backcountry treks and mountaineering on the St Mountain ice chains Elias.
Ottawa
A visit to Canada's capital offers something for everyone. Places like the Rideau Canal and Gatineau Park are great for those who love the outdoors, while attractions like Notre Dame Cathedral Basilica, the Canadian War Museum, and Parliament Hill will keep enthusiasts entertained. history. Meanwhile, gourmets cannot pass up a chance to browse the Byward Market, one of the oldest and largest public markets in the country.
Why Go To Ottawa
Located in southeastern Ontario near the Quebec border, Ottawa may seem like an unlikely choice for Canada's capital compared to larger cities like Toronto and Montreal. But that doesn't mean it should be ignored. Visit for yourself and you will see that this city is not below. It's small but lively, family-friendly and ready for nightlife, a little cold but undeniably cool.
Ottawa is a political and cultural hub that caters specifically to foreigners. Its city center is full of breathtaking architecture, state-of-the-art museums, funky shops and fantastic snacks that are easy to explore on foot. In addition, it is a city that likes to celebrate, hosting dozens of festivals throughout the year. And even if the cold weather can seem dissuasive, a few hours of ice skating (or sipping hot chocolate) along the Rideau Canal will transform even the most stubborn summer lovers into winter lovers.
Mont-Tremblant
Nestled in the Laurentians northwest of Montreal, Mont-Tremblant is best known for its skiing, especially Tremblant Resort, which occupies the highest peak in the mountain range. But visitors in hot weather are just as enchanted thanks to Mont-Tremblant National Park, which has six rivers and 400 lakes and streams, not to mention the countless hiking trails and beaches. Horse riding, fishing and mountain biking are all appreciated here thanks to the diversity of the region's landscapes.
Okanagan Valley
Spanning more than 155 miles in British Columbia, the Okanagan Valley is home to 84% of the province's wine area and has nearly 200 wineries. There are a variety of sub-regions in the valley, each promising its own unique experiences, but if you want to combine wine tasting and thrilling activities, visit Naramata Beach. This region is full of vineyards and offers opportunities for kayaking, climbing and mountain biking, among other outdoor activities. No matter which region you visit, you will enjoy spectacular views that rival those of the best wine regions in the world.